Birth Date
Height
Weight
Eyes
Hair
Build
Glasses
She is
Smoke
Drink
23 July
160cm 5' 3''
60 kg 132 lbs
green
brown
average
Yes
left-handed
No
Never
Field of activity
Education
Marital status
Single and No children
I'm looking for
Marriage, Relationship, Dating, Traveling
Birth Date
City
Height
Weight
Eyes
Hair
Build
Glasses
She is
Smoke
Drink
I'm looking for
23 July
160cm 5' 3''
60 kg 132 lbs
green
brown
average
Yes
left-handed
No
Never
Marriage, Relationship, Dating, Traveling
Field of activity
Education
Marital status
Single and No children
My Languages
English
Can hold a basic conversation
French
Can hold a basic conversation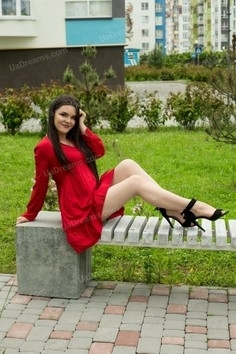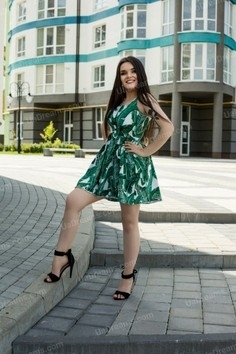 The type of man that I desire
From the childhood I dreamt to meet a prince. But when I grew up, I understood that there is no perfect man. That's why I accept the fact that all people can make mistakes. First of all, I want a man who loves children. Because, I want to have a child in the near future. Secondly, a man that I desire should have an aim in the life and do everything in order to achieve it, he should have a great sense of humor to make me laugh when I am sad.Thirdly, the man that I desire should respect me and other women, be caring and loving.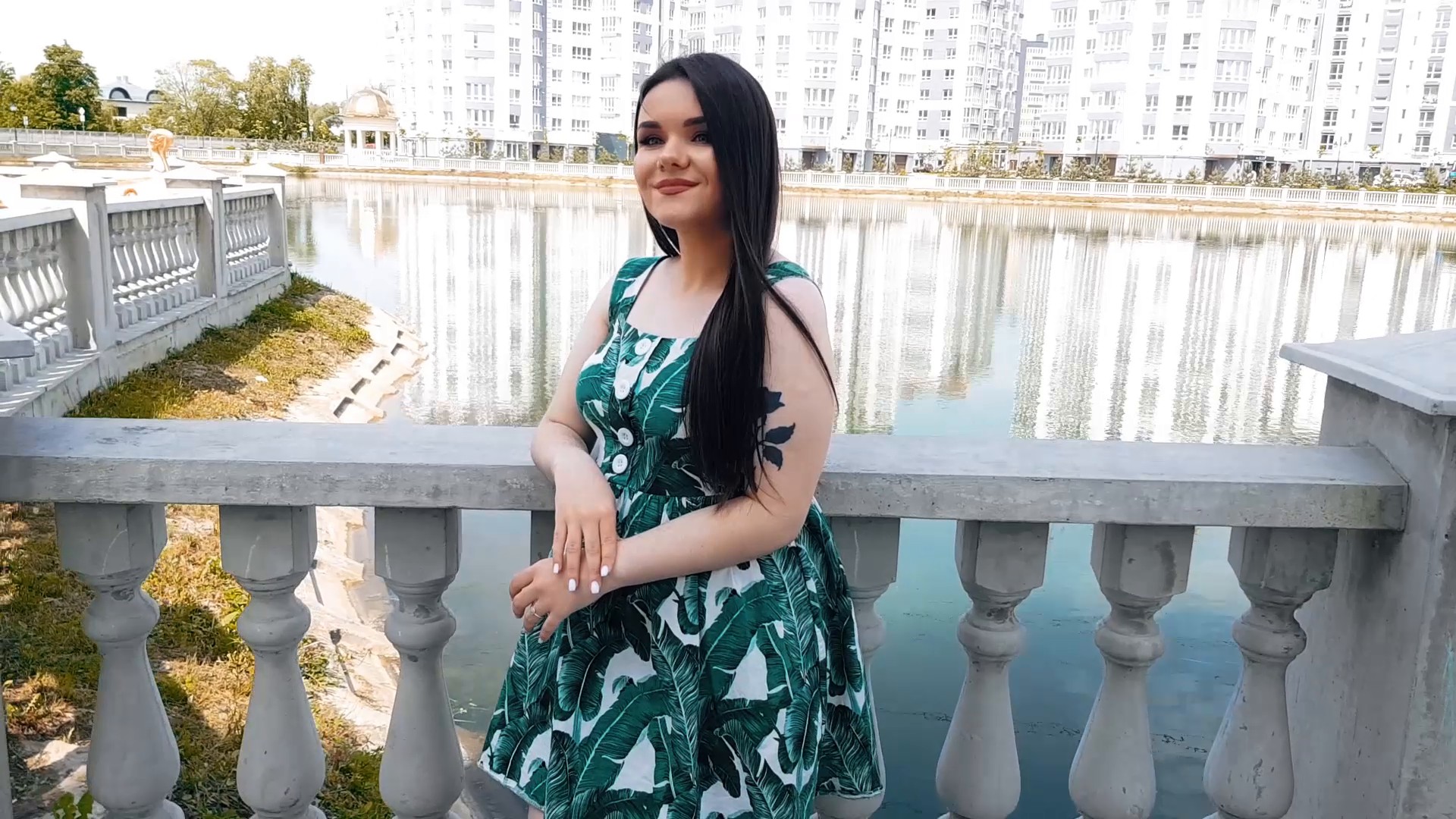 My typical day
My typical day starts at seven o'clock a.m. First of all, I exercise. It takes approximately fifteen minutes. Then I take a shower, dress up and do make up. I try to do make up every day, because it can give me more confidence during the day. Then I prepare breakfast, for me it is the most important meal, that's why it should be very nutrient. Then I go to work. In the evening, I return home and then can meet with my friends. Approximately at 11p.m. I go to bed.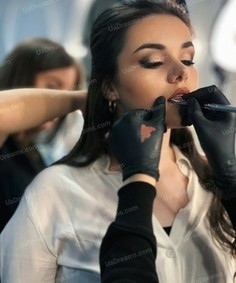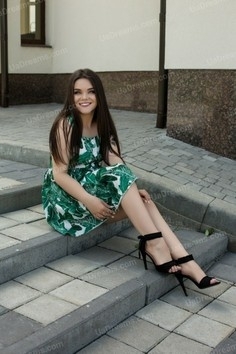 About my family
My family is not big. It consists of mother, father and me. Unfortunately, I do not have any sisters or brothers. I would be very glad to have a soul mate. But, instead of it, I have a lot of loyal friends. I am very grateful to them, because they could replace my relatives. I share everything that happens in my life with them, I can always trust them, because I know them from childhood. Yes, I do not have any sisters or brothers, but it is a motivation for me to create my own big family. And then my future children won't feel lonely.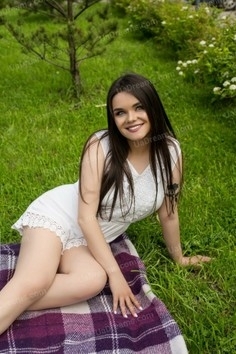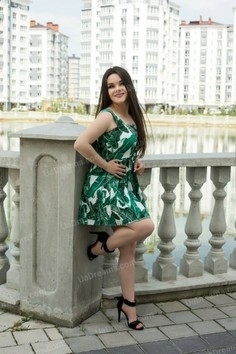 Our personal opinion of this Lady
This girl made an impression at the first sight. Her green eyes are full of love. She is so cute, wonderful and amazing. She will be a great mother and wife, because she already knows how to keep contact with children. A girl represents an incredible beauty and a sharp mind. She is a good example of how modern women should behave.The girl is a real precious treasure, that not everyone can get.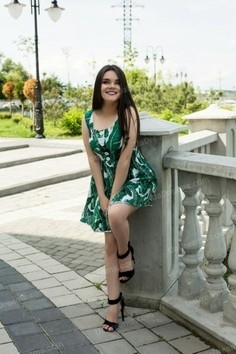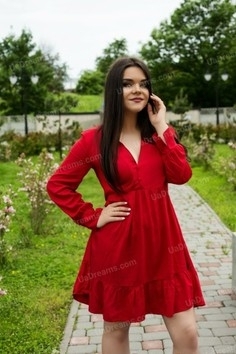 What I do in my leisure time?
In my leisure time I like to read a lot. Especially, I am fond of novels. Because they represent the true love, happiness and all the joys of life. In addition, I like to spend my free time on the fresh air, walking a lot, sunbathing, it's so wonderful to feel the sun on my skin. Also I like doing sports. I can do different exercises at home, gym, or outdoors when the weather is good. By the way, I like to spend free time with my friends. Usually, we go to the cafe or watch movies.
My future goals are
The first goal of my life is to have a big family. Then I want to fulfill myself. I reckon that it is very important in the life of every woman. I want my future husband be always with me and help me to achieve this. With every day I want to become better. I want to help other people, and even animals. Because, in my opinion, all people in the world are members of one huge family, that's why every person should help those who need it.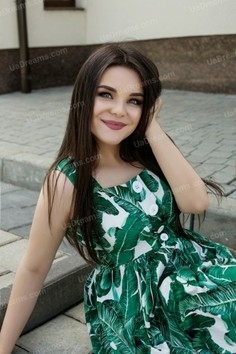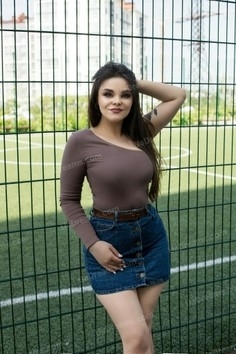 How would I describe myself
Let me introduce myself. I am very funny, pretty and smart girl. I am always ready to support people. I love animals very much, that's why I have three dogs, a fish and even a chinchilla. My favorite color is red. So, the most of my clothes are of red color, because it gives me confidence. My favorite film genre is comedy. It can cheer me up. I like flowers very much. Especially, I am very glad when somebody presents me tulips or peonies.