Birth Date
Height
Weight
Eyes
Hair
Build
Glasses
She is
Smoke
Drink
11 December
150cm 4' 11''
45 kg 99 lbs
grey
blonde
petite
No
right-handed
No
Socially
Birth Date
City
Height
Weight
Eyes
Hair
Build
Glasses
She is
Smoke
Drink
I'm looking for
11 December
150cm 4' 11''
45 kg 99 lbs
grey
blonde
petite
No
right-handed
No
Socially
Marriage, Romance, Friendship, Penpal, Fun, Relationship, Dating, Traveling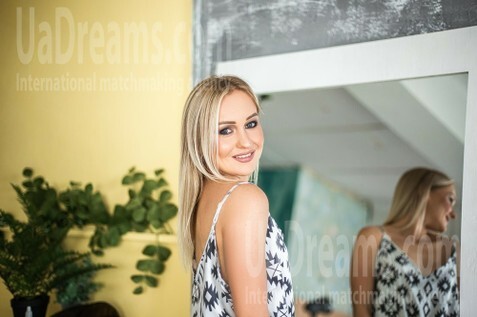 What I do in my leisure time?
I like to do a lot of things. ;) First of all I like to develop myself. ;) I also like to care about my appearance. Healthy lifestyle is for me. ;) I go to gym, adore swimming and bicycle riding. My thoughts are always positive and I always feel good. To feel even better I like to go to massages, spa procedures. Dancing is one more activity that makes me feel happy. I read a lot of books, meet friends, have fun with them. When the weather is not the best I stay at home and try a new recipe as I like cooking and baking. ;)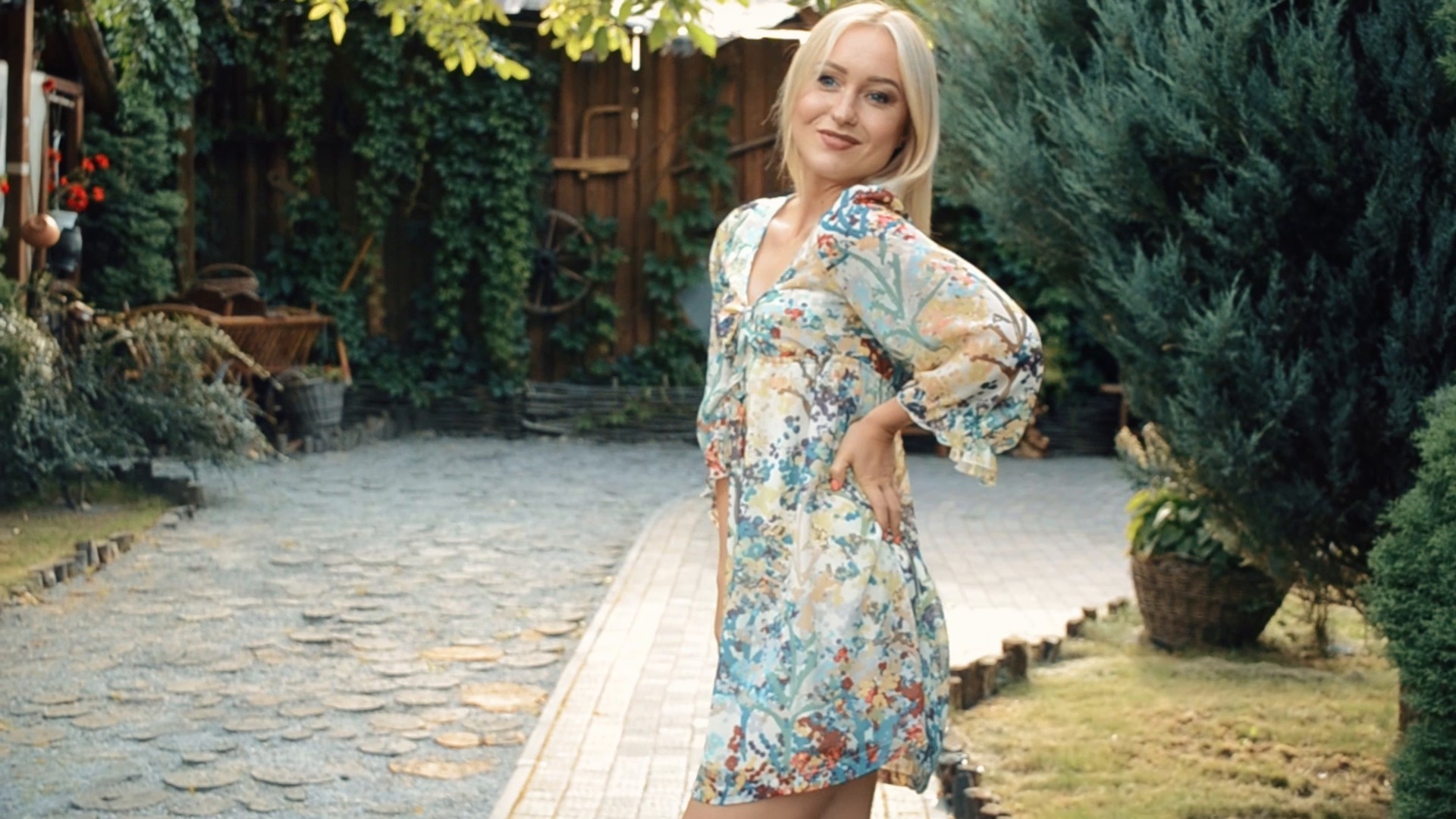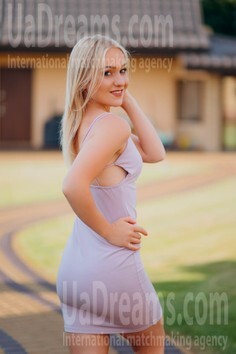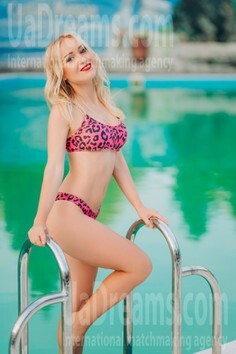 The type of man that I desire
I want to meet a man who is in harmony with his inner world. Then he will be able to be happy and enjoy his life and, of course, accept a lady like me in his life. ;) I hope he is loyal, kind, honest, generous, goal-oriented, understanding, caring and responsible. Responsibility is one of the features that should have any adult person. People who decided to create a family should understand that they should be responsible not only for themselves but for all members of their family. I am a caring and responsible person and I will be the best partner for the man who will love me.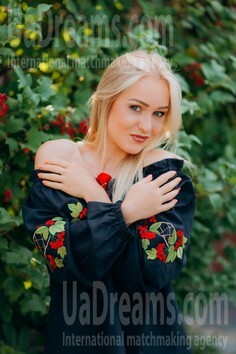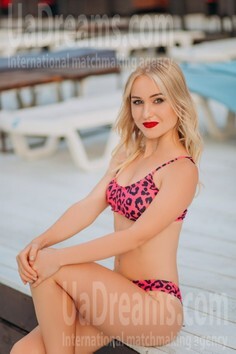 About my family
I have a very nice family though my parents are divorced. I live with my father. My older sister with her family lives with my mother. My sister is 14 years older then me. She has 3 children. They are 21, 15 and 7 years old. I love all the members of my family but my mom is the closest for me. I adore the days when we all meet together to spend a weekend or a holiday together. I feel so happy to have all of them! We try to meet often as we like to share the news, have fun and support each other. A big family is great, of course, when there is respect, love and care in relations.
My future goals are
I have a lot of goals for the future. I think that a person without any goals just squanders time. First of all I want to realize as a health coach. This topic is very wide. We can learn all life how to eat and workout but every day appears something new that can be more interesting then what we did yesterday. ;) I am a health coach but I think I have a lot to learn as well. I want to meet a right man and grow our relations to a happy family. And one more goal is to visit more countries as I like to learn something new and useful from different cultures.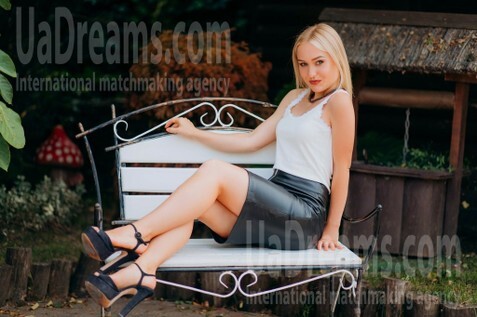 How would I describe myself
I think I am a creative and active person. I am serious in my intentions and plans but I like to joke and healthy humor. I like openness, honesty and sincerity. I will keep the distance with people who used to tell the lies if it is impossible to give up communication with them. And I won't trust them any more. I will always help people when they ask me. I like to work and develop. I think it is better to be open and straight than silent and mean. I always try to think positive as I am sure that the thoughts are material.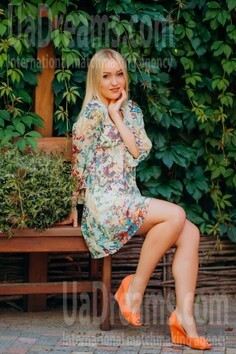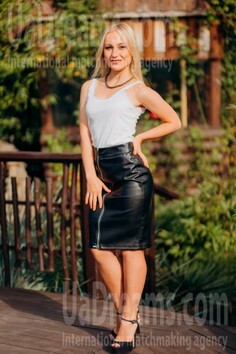 My typical day
I don't usually have typical days as I like to make them different and interesting. I have several occupations. First, I am a sales manager of Children's Clothes. Second, I am a teacher of the primary school by profession but I do not want to work at school. I decided to be a tutor for children who will go to school soon. I teach them all they need to know to be accepted to the first form and to be good pupils at school then. And the last and my favorite is a Health Coach. I like to help people to become healthier and more confident.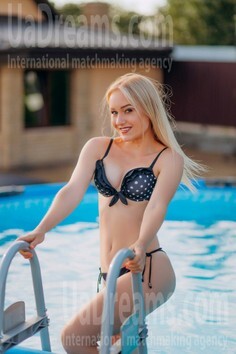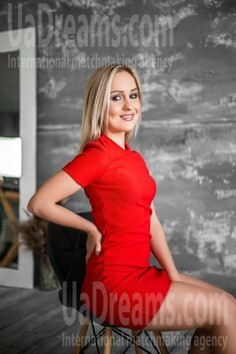 Our personal opinion of this Lady
Toma is a very good person. She is open and sincere. She has serious intentions to meet her right man here on this site. This lady is a real lady with good manners, intelligent, kind, helpful, family- and goal-oriented, friendly, responsible and generous. She is very optimistic and positive. Toma likes to work and achieve her goals but at the same time she likes to do everything about the house. She has something special in her character, she is not like others. Toma is a real find for a man who wants to have serious relations. ;)