Birth Date
Height
Weight
Eyes
Hair
Build
Glasses
She is
Smoke
Drink
21 February
168cm 5' 6''
55 kg 121 lbs
green
light-brown
slim (slender)
Yes
right-handed
No
Never
Field of activity
Administrative
Occupation
Operator of call center
Marital status
Single and No children
Want to have children?
will decide with my husband
I'm looking for
Marriage, Romance, Friendship, Relationship, Dating, Traveling
Birth Date
City
Height
Weight
Eyes
Hair
Build
Glasses
She is
Smoke
Drink
I'm looking for
21 February
168cm 5' 6''
55 kg 121 lbs
green
light-brown
slim (slender)
Yes
right-handed
No
Never
Marriage, Romance, Friendship, Relationship, Dating, Traveling
Field of activity
Administrative
Occupation
Operator of call center
Marital status
Single and No children
Want to have children?
will decide with my husband
My Languages
Russian
Speaks since childhood
Ukrainian
Speaks since childhood
English
Familiar with frequently used expressions and able to express oneself in everyday situations.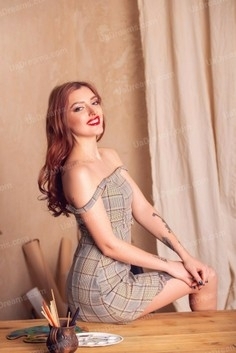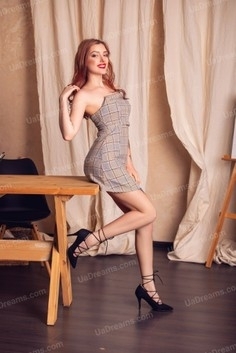 What I do in my leisure time?
I am a big fan of art and like to paint, I like to notice all the beauty around, to make some beautiful pictures or paint the world in the way I see it. I also embroider, I have been doing this since I was fifteen. It brings me peace and this is how I express myself too. Also like to read an interesting book or watch nice series. I like nature very much and if I have a chance I run away from the urban city and I like to walk in the forest. Our nature is a very beautiful thing. Rays of sun, clouds at the sky, wind, colours. It inspires me a lot.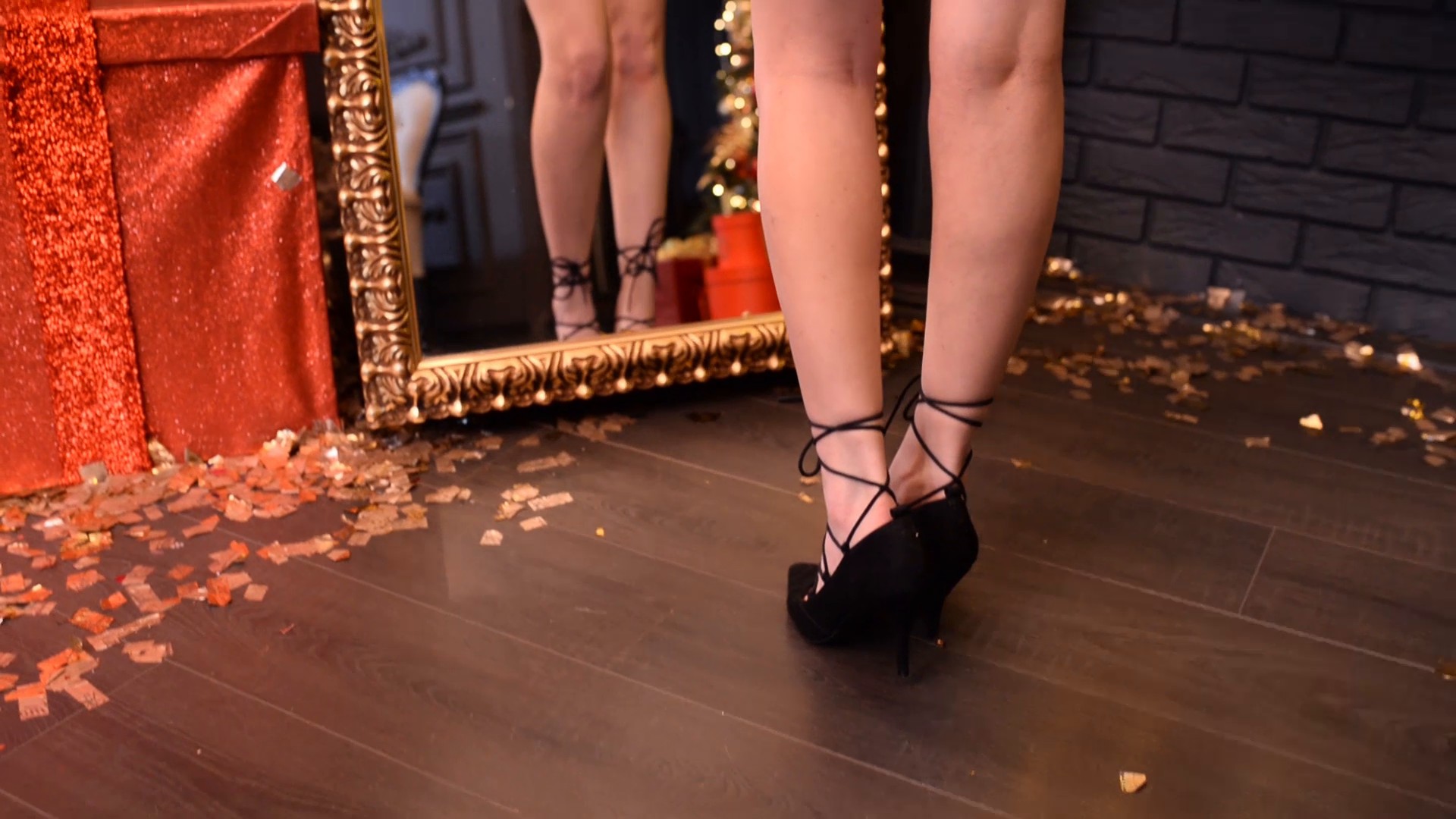 The type of man that I desire
I am looking for an interesting person with whom we can talk about everything. Sincerity is a very important feeling for me, good sense of humour is a big plus, I like to laugh and look positively at my life. You know, I am very caring and attentive and expect the same from my man.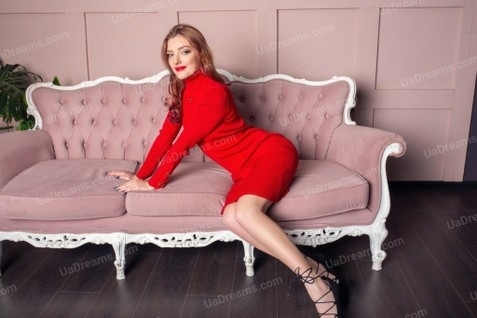 My typical day
I wake up early, make my morning exercise, healthy breakfast is very important for me. I go to work by bus generally, but if the weather is nice I prefer to walk and notice all the beauty around. When I am back in the evening I like to cook tasty and healthy dinner with an interesting book after it. Or it is depends on my mood, another day I will paint something or embroider.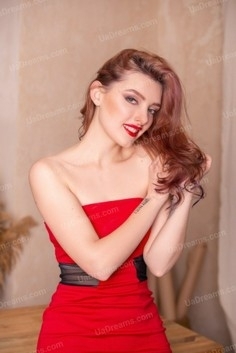 Our personal opinion of this Lady
Nice looking, charming lady with a bright colourful soul and wonderful sincere smile. With her beauty she can be a fashion model and be on the cover of all top magazines. A wonderful disposition and a sharp mind. Her future soul mate will be the happiest person in the world to be loved by such an amazing lady.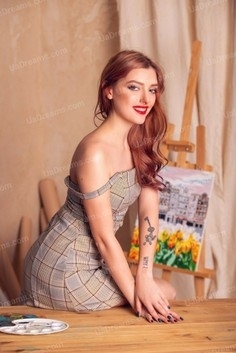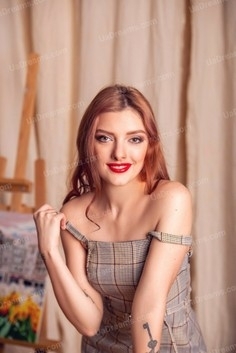 About my family
My family is very small. I have my lovely mother. My stepfather and young stepbrother. Together, we are a great team. I am very close with my family. I wish everybody be like us and support each other like we do. So, I believe I know what is needed for a happy family.
My future goals are
I dream to make my hobby my job and to become a professional artist. I want to travel all around the world and paint all colours of my travels. I want people to see the world by my positive eyes. Pay attention to small simple details of our beautiful universe. But the main is love. Only love can show us how beautiful the wold is. I am looking for my second half to make the biggest dream to come true - to love with all my body and my soul.
How would I describe myself
I am totally open minded and I am always ready for anything new. At the same time all decisions in my life I take seriously, listening to my heart first of all. I consider it very important not to hide anything from my partner. Share everything. Be grateful for the time spent together, for all the unforgettable moments and emotions. Nothing is so important as feelings.